Description
Click Here For:  Manual (AS-50W)
Winch Details:
Whether its on a winding trail, plowing snow or deep in the mud, a reliable winch is the most important accessory a rider can have.  Equip your UTV or SxS with a KFI WINCH and feel confident you can pull yourself out of any situation. This WIDE 5000lb ASSAULT Series winch features Synthetic Cable, Cable Hook Stopper, a dynamic and mechanical braking system, Water Resistant seals to keep the elements out, a standard 4-hole mounting design and a heavy duty all metal turn clutch.  It is also backed by a KFI Two Year Limited Lifetime Warranty.  The KFI AS-50W Assault Winch comes with everything you need other than an ATV model specific winch mount.  Everything shown is included along with detailed installation instructions and hardware to mount your winch to a model specific ATV winch mount.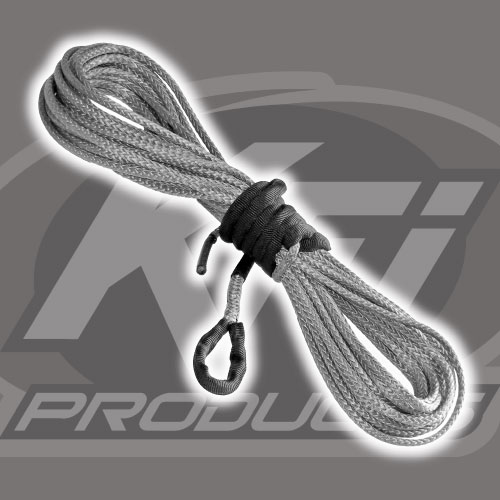 50′ Synthetic Cable with 5′ protective sheath and end loop #SYN25-S50
---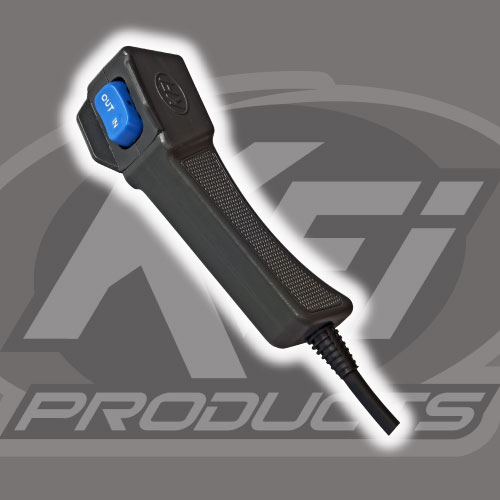 Also included is a Handheld 14′ Corded Remote (ATV-HR) for those situations when you need to control your winch from a distance or dismounted from your machine.  This compact high quality remote offers a more reliable control than the other wireless options. Included is a socket plug and play wiring a system so that you can store your remote when not in use.
---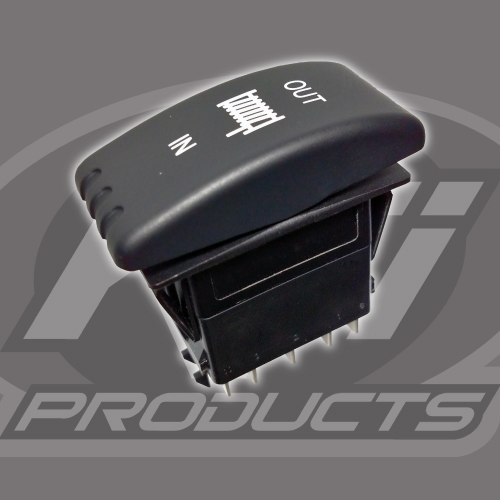 Take control of your winch with the included UTV Dash Rocker Switch (UTV-DRS-K). It comes with the switch and the wiring harness with the plug for easy install. The dash rocker also comes with a blue led light inside to light up your dash at night. This rocker switch allows you to control your winch with just the touch of your finger, never having to fully let go of your steering wheel.
---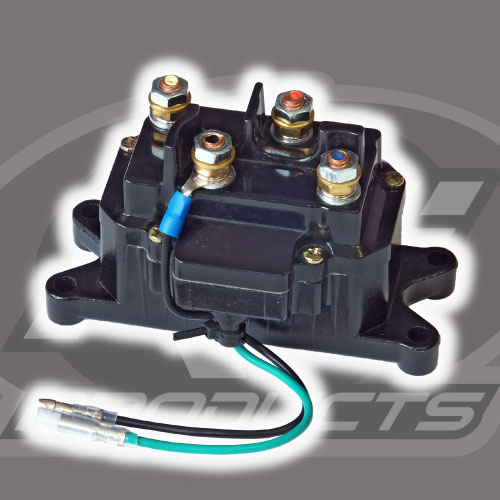 The all New Heavy Duty Electric Contactor (AS-CONT) protects your ATV's electrical system and switches the power distribution of your winch that is controlled by your switches.
---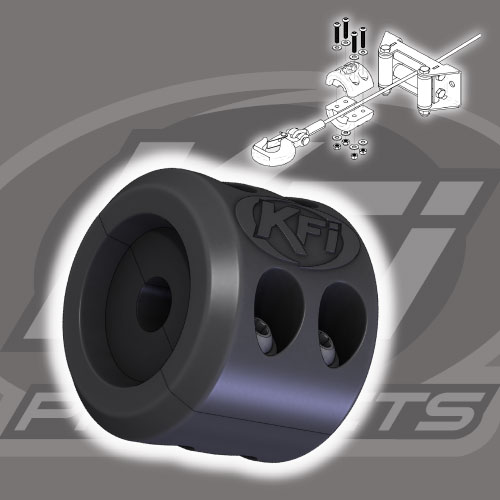 Included is our KFI Split Cable Hook Stopper (#ATV-SCHS) with the following benefits:
Eliminates wear and tear on your rollers from the hook with can cause cable wear.
Eliminates hook clatter from going down the trail.
Protects the winch motor and gears from pulling the cable in too far and bottoming out on the rollers.
Keeps tension on the hook to eliminate the cable becoming loose.
Also has slits designed in it to work as an anti-kick back for the cable if your cable was to snap.
Looks great.
Once you have one, everyone else that you ride, with will want one 🙂
---
AS-50w Specifications
Model
AS-50w Series
Rated Line Pull
5000 lbs.
Motor
12V DC, 1.22 hp Permanent Magnet
Gear Ratio
180:1
Gear/Transmission
All-metal Planetary Gear Drive
Brake
Dynamic and Mechanical
Clutch (free spooling)
All Metal Cam Activated Freespool
Drum Size
1.75″ (D) x 3.19″ (L)
Synthetic Cable
15/64″ (D) x 50′ (L) Smoke color
Fairlead
Multi-directional POM Roller
Control
Deluxe Dash-Mounted Dash-Rocker Control Switch and a Heavy Duty Corded Remote Switch
Winch Dimensions
15.63″ L x 4.45″ D x 4.76″ H
Mount Plate
Fairlead Mount Only (A Model Specific Mount is necessary for your make and model ATV)
Mounting Bolt Pattern
3.00″ x 6.60″ (4-Hole)
Recommended Battery
12 Amp/hour minimum
Warranty
Two Year Limited Lifetime
Winch Weight
27.8 lbs. (complete kit)